Honduras Medical Ministry
WHEN
Jul 22 2023 - Jul 29 2023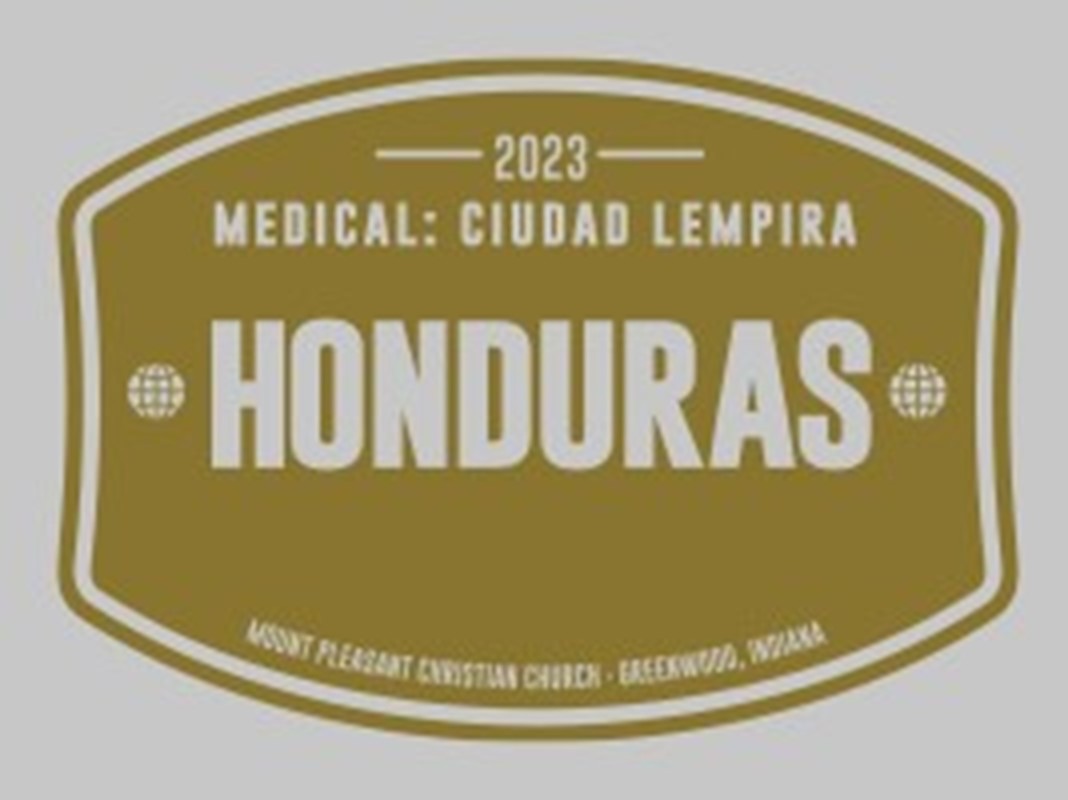 His Eyes is a Mission Organization in Honduras ministering to the community thru Church planting, Discipleship, Medical Clinics, a self-sustaining Coffee Farm and a special project called "The Milk Project", which was born out of their clinic seeing so many mal and undernourished children in their area.
This summer Mount Pleasant will take a medical team to assist at Clinic Cristiana Cuerpo de Cristo (Body of Christ Christian Clinic). This clinic began under the administration of Tom and Carol Jeffries with the help of FAME. It has undergone several expansions since then, and God continues to add to the areas of service provided...from general medicine, optometry, dentistry, OBGYN, laboratory, and hopefully more to come in the near future. The focus of the clinic is on providing quality medical care that would otherwise not be affordable to those in their area, care that often at any price is not close at hand.  They see patients from their general area, but often from word of mouth they will see patients from a great distance as well. 
You can reach out to Dr. Scott McDaniel, trip leader, with any questions; 
[email protected]
Feel free to reach out to me with any questions!
Heidi
(317)881-6727 x246
[email protected]
Approved team members can send completed forms and photocopies of your passport to:
Heidi;
[email protected]
OR
Mount Pleasant Christian Church
Attn: Heidi
381 N Bluff Rd.
Greenwood, IN 46142
Financial
Total cost
$1,600.00
Application Fee
$160.00
Milestones
| | | |
| --- | --- | --- |
| $160.00 | | Non refundable deposit at time of application |
| $1,440.00 | | Trip balance due Due 6/1/2023 |
Meetings
Oct 16 2022
10:45 AM - 11:45 AM EDT
Info Meeting ONE
Room C101
Come to this informational meeting to hear details about this particular trip as well as MPCC short term mission trip general logistics. Here you will get the team goals and objectives, meet other potential team members, and hear from the team leader. Also, everyone will have an opportunity to get answers to their questions and get information on how to get registered.
Nov 20 2022
10:45 AM - 12:00 PM EST
Info Meeting TWO
Room C101
A second opportunity to hear all about the details of this incredible short term mission trip opportunity!
Jan 29 2023
10:45 AM - 11:45 AM EST
Team Meeting 1
Required
Room C102
At this meeting you will meet your team, begin with a devotion, review the vision of this mission trip, review logistics (expectations, due dates and forms), have questions answered, collect paperwork and/or funds. This is 100 days before the team leaves. Application and Deposit (10%) are due.
Requirements
Prerequisites
Complete online application and 10% trip deposit

Complete and submit all required paperwork, including passport and visa, by deadline. *See Forms tab*

Valid Passport – the expiration date on your passport MUST be 6 months beyond the return date of the trip. If a visa is required, your passport must have available visa pages.

Immunizations: Mount Pleasant supports the recommendations of the CDC (The Center for Disease Control). Please consult the CDC website at cdc.gov as well as your family physician.
Responsibilities
Meet all paperwork and trip cost deadlines.

Review trip policies and procedures.

Adhere to the Team Member Covenant at all times. *See Forms tab*

Attend all team meetings, including debrief.

NOTE: trip cost does not include: meals in transit, souvenirs, passport, applicable vaccinations.
Preparation
Pray!

Review Fundraising Guide and begin fundraising. *See Forms tab*

Submit payment(s), a copy of your passport photo page, and all paperwork by deadlines.

Mark required meetings on your calendar.

Start the process of obtaining or renewing passport, if necessary.

Obtain immunizations and medications as advised by your Doctor.
Stories
No stories have been posted for this opportunity yet.